---
A personalized
promotional gift experience.
Finding special ways to thank key clients or recognize hard-working employees is an important part of nurturing those valuable relationships. Customizing gifts with your logo is a great way of highlighting your brand's gratitude and reminding the recipient that you appreciate their partnership, but did you know you can take that custom experience even further?

A memorable gift
The demand for personalized gifts is on the rise. In fact, the market is expected to grow to more than $38 billion in the next five years! The shift to virtual interactions has led to a pronounced decline in opportuni-ties to create meaningful connections. People are now looking for ideas that take the thoughtfulness of a gift to a new level. Adding your recipient's name shows extra thought and planning, creating a more exclu-sive and premium experience that will make it feel one-of-a-kind and special.
The personalized gifts market is projected to grow to more than likely $38b by 2027.1
Personalization made easy!
Did you know that many of the items available for purchase on staplespromo.ca can be personalized with your recipient's name? Our team is happy to help you find the right promotional gift and take you through the process of giving it that extra special and personal touch!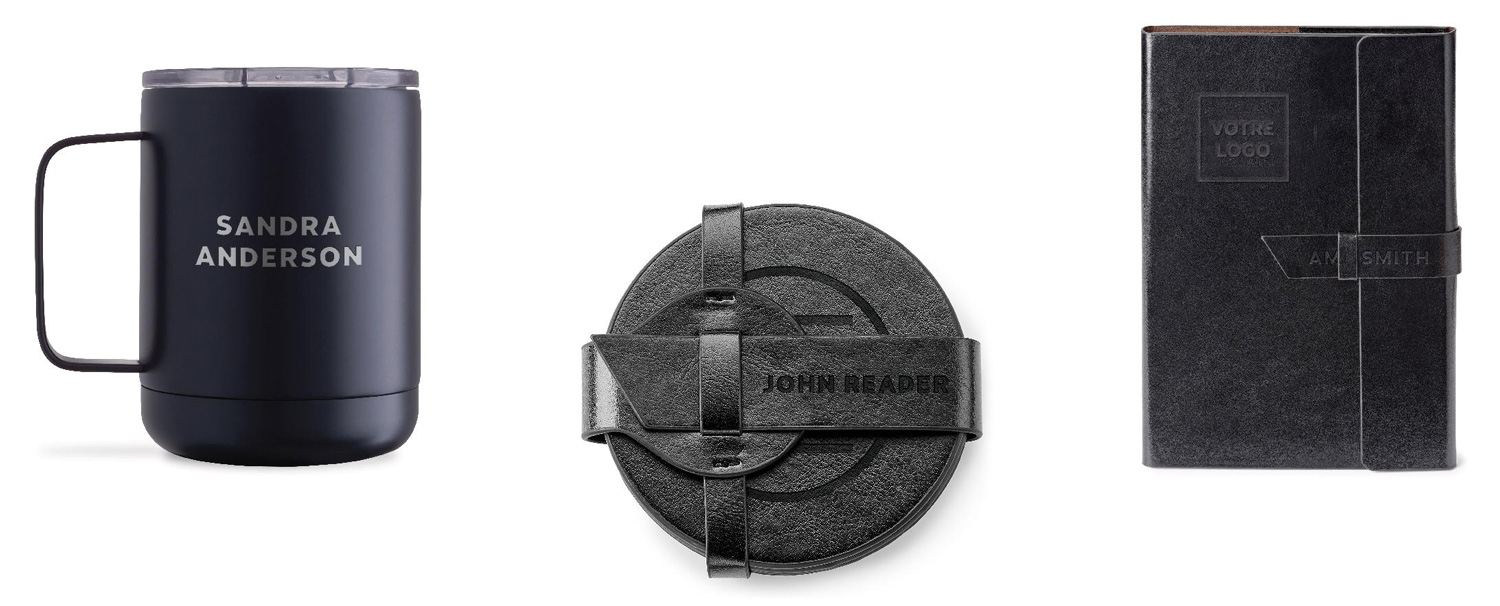 1Market Research Future
Interested in learning more about creating fully customized merchandise solutions?
Get Started