---
Shopify

The Ask
Shopify believes that entrepreneurship is an opportunity for everyone. They also recognize that one of the hardest things about becoming an entrepreneur is knowing where to start. To help aspiring entrepreneurs take on these challenges, they have created easy-to-use resources through their Build A Business Program to provide support as individuals take their ideas and turn them into reality.
With an opportunity to promote the program, Shopify came to our team looking to create a convenient, one-stop solution for early-stage entrepreneurs, giving them helpful tools, skills, and knowledge to start their own businesses.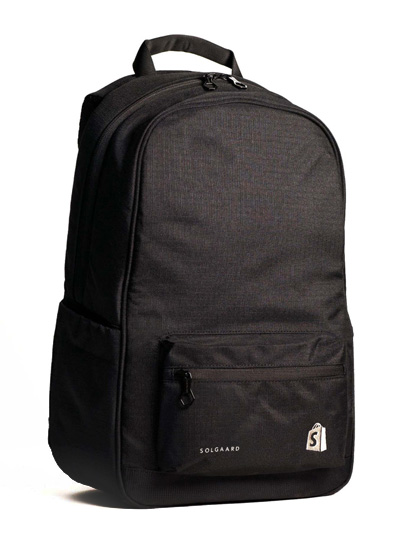 The Strategy
Purposeful promotional products have the ability to create meaningful connections with the intended audience. By creating merchandise that is a cohesive and effortless extension of your brand, you will amplify your messaging and give longer lasting impact to your marketing campaign.
To support their program, our team partnered with Shopify to create a new entrepreneur starter kit designed to offer people important resources to help them start, run, and grow their new businesses. Built for the go-getter, Business in a Backpack was designed to resonate with the experiences of aspiring entrepreneurs and included functional customized products including a Shopify-branded backpack, Shopify's comprehensive business starter guide, exclusive offers from Printful and TikTok, a 14-day Shopify free trial, a Shopify-branded Dingbats notebook, a pencil, a Shopify-branded stainless steel water bottle, and more!

The Results
The launch of the starter kit created plenty of excitement, as Shopify announced its release via the Shopify Supply merchandise store, branded and influencer social media posts, strategic out-of-home placements in New York City and Toronto, and as a giveaway on Instagram. The launch also effectively generated FOMO by announcing that the first $1M worth of starter kits would be given away for free. The campaign was so successful that Shopify sold through all kits less than an hour after launch and placed orders for additional inventory as audience demand remained high.
Interested in learning more about creating fully customized merchandise solutions?