---
Tim Hortons

The Ask
Tim Hortons has been celebrating their passion and coffee expertise for over 50 years. In its storied history, the restaurant has become more than a shop for coffee and baked goods and is a symbol of Canada and its values.
Serving more than 5 million cups of coffee a day and maintaining a deep connection to their communities and guests from coast to coast, the team at Tim Hortons saw an opportunity to celebrate their customers on National Coffee Day. With branded merchandise being a key component to the idea, the client came to our team looking to create a viral campaign that would highlight their iconic Double Double and always fresh coffee.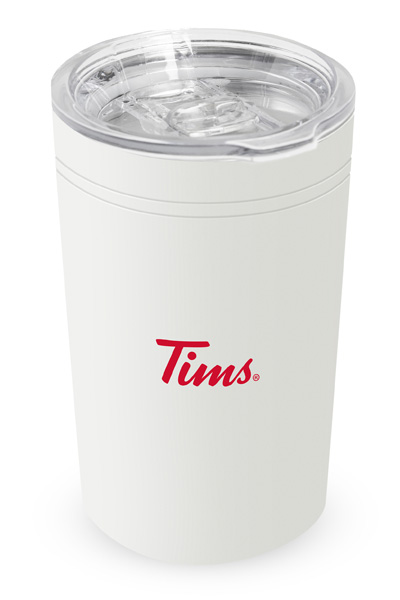 The Strategy
In partnership with their agencies, we collaborated to create a marketing campaign that commemorated National Coffee Day with limited edition and completely custom promotional products. The collection of apparel and mugs was inspired by their Double Double coffee, with quality, style, and function being a focus for the merchandise.
Precisely matching the product colourways to the creamy look of a Double Double coffee, our team produced a collection of three product lines with the direction that each would launch in three distinct "drops" every twenty minutes on National Coffee Day, just like a fresh pot of Tim Hortons coffee! The campaign would also create FOMO, as once a new product line launched, it would only be available for twenty minutes. Each product line included a custom hoody, t-shirt, sweatpants, and mug – with each succeeding launch featuring new Double Double artwork.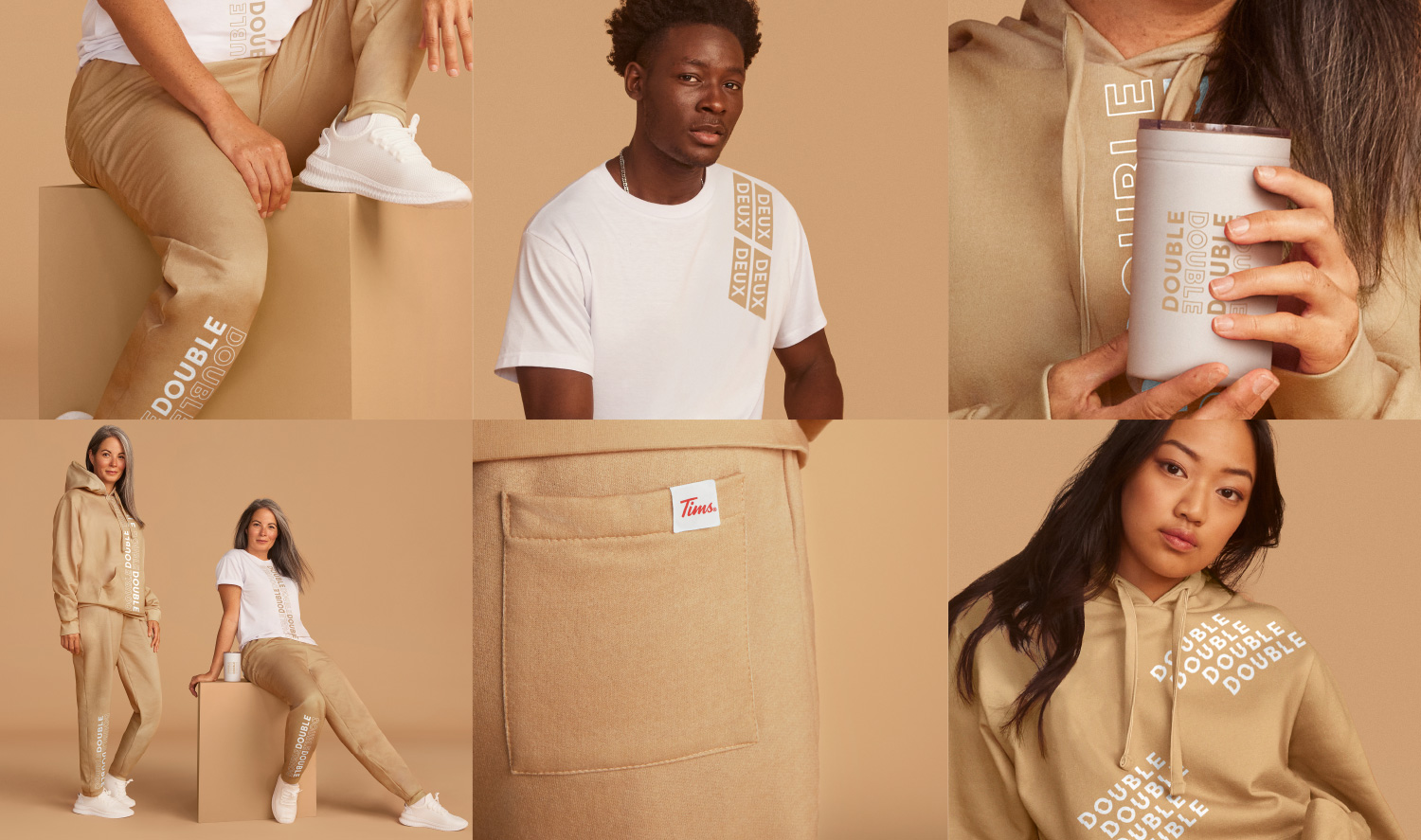 The Results
This program was a unique offering, and the launch was heavily promoted on social media. The lead up to the campaign featured teasers, and in addition to the Tim Hortons social channels, was promoted by influencers and articles within some of Canada's largest news sources.
At 10am on National Coffee Day, the collection officially launched with the first of three Double Double product lines – and proceeded to sell out within minutes! This trend continued throughout the day, and with the incredibly high demand, our team was able to double the production order on the day so that more merch could be made available for purchase. At the close of the campaign the collections had completely sold out, and the aftermarket resale of the merchandise proved to be successful as well.
Interested in learning more about creating fully customized merchandise solutions?